May 11, 2021
Project Narrative celebrates Distinguished Professor Frederick Luis Aldama's success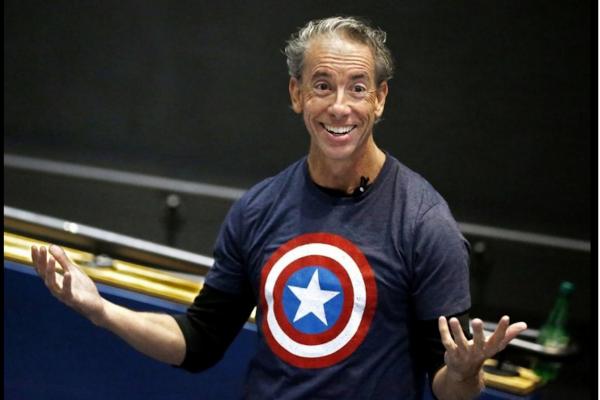 On Sunday, May 9, Project Narrative hosted its third Core Faculty Lecture of the semester. Frederick Luis Aldama, Distinguished University Professor and director of LASER (Latinx Space for Enrichment and Research), was the featured speaker. He delivered a lecture derived from the arguments and theory he presents in his newest book, Race and Coming of Age Superhero Comics, TV & Film, which focuses on different types of world-building as shaped by and through a series of coming-of-age characters of color. In the book, Aldama examines a number of bildung comic books, exploring the ways in which their teen protagonists of color challenge readers to think about complex identities. Following the lecture, Aldama responded to audience questions, and participants engaged in a thought-provoking discussion.
The event also doubled as a celebration of Aldama's many accomplishments and contributions to Project Narrative. In 2020 alone, Aldama published The Adventures of Chupacabra Charlie (The Ohio State University Press), Graphic Indigeneity: Comics in the Americas and Australasia (University Press of Mississippi) and Decolonizing Latinx Masculinities (University of Arizona Press). Aldama and his co-author, PhD program alumnus Christopher Gonzalez, also won first place in the Best Nonfiction Multi-Author category of the 2020 International Latino Book Awards for their book Reel Latinxs (The University of Arizona Press).
Students and colleagues praised and thanked Aldama for the truly unquantifiable impact he has had on the people and world around him. As Professor Angus Fletcher stated, "Marvel, this year, published a list of the top 10 superpowers... they include flying, super strength, super speed, X-ray vision, invisibility, mind reading, teleportation, shape-shifting, telekinesis and stealing the superpowers of other superheroes. All of us who know Frederick know that he has all those powers. But he also has the greatest superpower of all, which is, of course, generosity."
---