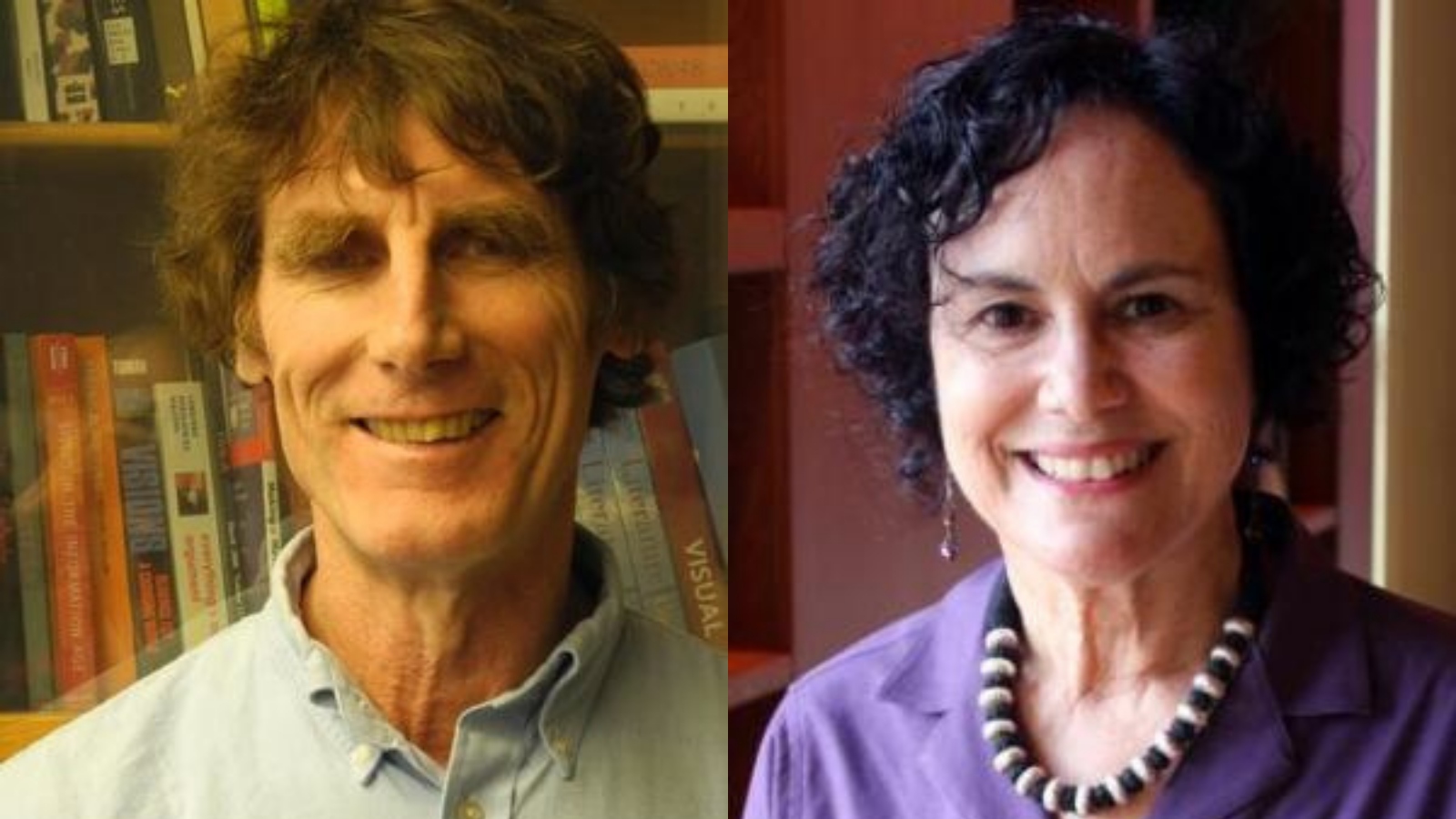 Body
Institute Co-directors:
James Phelan, Distinguished University Professor of English and Amy Shuman, Professor of English
---
The 2022 Project Narrative Summer Institute: Narrative Theory: Foundations and Innovations (Online)
Foundations and Innovations may conjure up the terminology of "classical" and "postclassical" narratology, but for the 2022 Project Narrative Summer Institute, we have something bigger and more dynamic in mind. Rather than dividing the field of narrative theory into distinct periods, we'll explore it by setting up feedback loops among strong theories, primary narratives in different media, and their implicit challenges to interpretation.  One goal of this exploration will be to identify ways in which knowledge gets constructed in our constantly changing field. We'll range from Aristotle's Poetics to contemporary fiction, (serial) television, and graphic narrative, from structuralist narratology to queer and feminist narratologies, from Chicago School theory to narrative medicine and disability studies. We'll also examine other contemporary narrative-theoretical approaches and save time for participants to workshop their own innovative—and newly foundational—projects.
Format
We will conduct the Institute in daily synchronous sessions via Zoom. The 2020 and 2021 Institutes were conducted online, an experience that highlighted some advantages of the format, especially its opening up the Institute for participants who would not otherwise be able to attend. 
We'll meet once a day for 2 hour and 30 minutes minus a fifteen-minute break.
---
To Apply: 
Applicants should send a current CV, a short description of a teaching or research project related to the theme (no longer than one single-spaced page), and one letter of recommendation to Project Narrative by April 30, 2022. Please email all documents to projectnarrative@osu.edu.
Applications will be reviewed promptly after the deadline. If, in order to meet funding deadlines, applicants need an earlier decision, the co-directors will consider special requests for early action.
Please email projectnarrative@osu.edu with any questions about applying.
---
Fees and Housing:
Tuition for the 2022 Project Narrative Summer Institute is $1,800. Project Narrative cannot provide financial aid, but the co-directors will gladly write in support of participants' applications for funding from home institutions. 
---
Accessibility Statement:
Project Narrative is committed to accessibility and ensuring that all programming is welcoming to all participants. We will actively be taking steps, including providing live transcription, to ensure that the virtual format is accessible. Please reach out to Mary Gibaldi, the Graduate Assistant for Narrative, at gibaldi.4@osu.edu, with any specific requests or questions.
---
[pdf] - Some links on this page are to Adobe .pdf files requiring the use of Adobe Reader. If you need these files in a more accessible format, please contact projectnarrative@osu.edu.