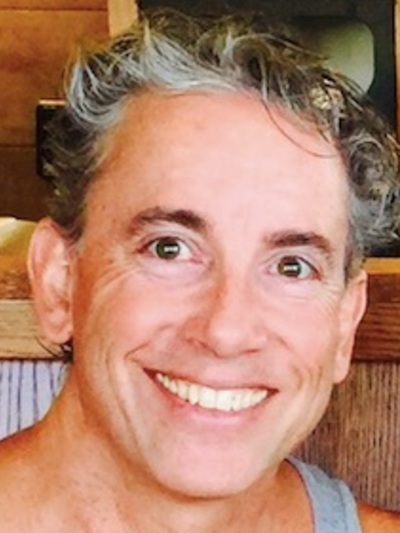 Frederick Aldama
Arts & Humanities Distinguished Professor of English
236 Hagerty Hall
1775 College Road
Columbus, OH
43210
Areas of Expertise
Film Studies
Critical Theory
Narrative Theory
Twentieth-Century British and American Literature
Education
BA, University of California, Berkeley
PhD, Stanford University
Video: Professor Aldama shares his journey with narrative theory
Frederick Luis Aldama is a Distinguished University Professor, Arts & Humanities Distinguished Professor of English, University Distinguished Scholar, and Alumni Distinguished Teacher at the Ohio State University. He is the 2019 recipient of the Rodica C. Botoman Award for Distinguished Teaching and Mentoring and the Susan M. Hartmann Mentoring and Leadership Award. He is the award-winning author, co-author and editor of 40 books. In 2018, Latinx Superheroes in Mainstream Comics won the International Latino Book Award and the Eisner Award for Best Scholarly Work. He is editor and coeditor of 8 academic press book series as well as editor of Latinographix, a trade-press series that publishes Latinx graphic fiction and nonfiction. He is creator of the first documentary on the history of Latinx superheroes in comics (Amazon Prime) and co-founder and director of SÕL-CON: Brown & Black Comix Expo. He is founder and director of the Obama White House award-winning LASER: Latinx Space for Enrichment & Research, as well as founder and co-director of the Humanities & Cognitive Sciences High School Summer Institute. He has a joint appointment in the Department of Spanish and Portuguese as well as faculty affiliation in the Department of Film Studies and the Center for Cognitive and Brain Sciences. His children's book, The Adventures of Chupacabra Charlie was published in June 2020.
Selected Publications
(Forthcoming) "Putting the Prose Nonfiction Back in Latinx Studies." Prose Studies 2021.

"Looking Back to the Future of Education." PMLA, vol. 133, no. 3, May 2018, pp. 667-672.

"It Could Have Been" with John Jennings. Tales from la Vida: A Latinographix Collection. Columbus: OSU Press, 2018.

"The Challenge of Latinx SciFi." Latinx Spaces (online), February 2018.

"Latinos in Professional Sports and the Question of Arrival." Co-authored with Christopher González. Journal of the West, vol. 54, no. 4, Fall 2015.
Curriculum Vitae