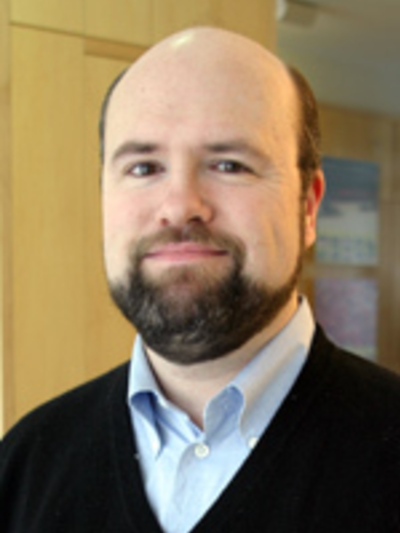 Sean O'Sullivan
Associate Professor of English
557 Denney Hall
164 West 17th Avenue
Columbus, OH
43210
Areas of Expertise
Narrative Theory
19th-Century British Literature
Film and Television Studies
Education
PhD, 2000, Yale University
BA, 1990, University of Bristol, Marshall Scholar
AB, 1988, Princeton University

Research/writing
Book: Mike Leigh, in the University of Illinois Press series on Contemporary Film Directors. 2011.



Essays on: serial narrative and poetic form; Deadwood and Charles Dickens; third seasons; Krzysztof Kieslowski, Six Feet Under, and Lost; British television drama of the 1980s; and Mad Men and modernist television.


Recent publications



"Space Ships and Time Machines: Mad Men and the Serial Condition." Mad Men: Dream Come True TV. Ed. Gary R. Edgerton. London: I. B. Tauris, 2011. 115-130.
— Awarded Honorable Mention for Best Essay in an Edited Collection, 2012, by the Society for Cinema and Media Studies.



"Broken on Purpose: Poetry, Serial Television, and the Season." Storyworlds 2 (2010): 59-77.



"The Decalogue and the Remaking of American Television." After Kieslowski: The Legacy of Krzysztof Kieslowski. Ed. Steven Woodward. Detroit: Wayne State University Press, 2009. 202-225.



"Reconnoitering the Rim: Thoughts on Deadwood and Third Seasons." Third Person: Authoring and Exploring Vast Narratives. Ed. Pat Harrigan and Noah Wardrip-Fruin. Cambridge: The MIT Press, 2009. 323-332.



"No Such Thing As Society: Television and the Apocalypse." Fires Were Started: British Cinema and Thatcherism. 2nd edition. Ed. Lester Friedman. London: Wallflower Press, 2006. 223-242.



"Old, New, Borrowed, Blue: Deadwood and Serial Fiction." Reading Deadwood. Ed. David Lavery. London: I. B. Tauris, 2006. 115-129.
To learn more about O'Sullivan's current research, click here.