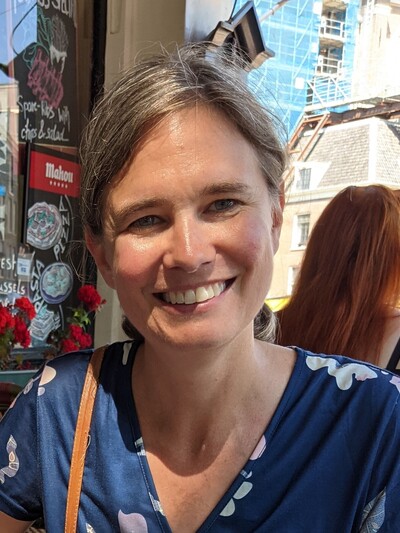 Katra Byram
Assistant Professor of German Language and Literature
Areas of Expertise
Nineteenth- and Twentieth-Century German Literature and Cult
Second Language Teaching
Education
MA, PhD, 2008, UC Berkeley
Katra Byram's research and teaching interests lie in four main areas: German literature and culture (1848-present), narrative theory, culture and history in second language acquisition and teaching, and ecocriticism. In all four areas, she seeks to understand how specific historically and culturally marked identities and experiences take shape in particular linguistic, narrative, and artistic forms.
Her book,
Ethics and the Dynamic Observer Narrator: Reckoning with Past and Present in German Literature
(Ohio State University Press, 2015), investigates how narratives are used to come to terms with historical change and the crises of self that it often causes. The book defines the dynamic observer form and demonstrates that it has long been used to explore the nexus of history, identity, narrative, and ethics that emerges when stories about others become an avenue to negotiate one's own identity, past and present. By discussing German-language fiction from 1800 to 2000, it shows how the dynamic observer form highlights historical tensions and explores the historical evolution of principles for telling ethical stories about others. In the process, the book demonstrates that narrative theory at all levels must account for interactions between history and narrative form. It also shows that neither the problem of reckoning with the past nor the dynamic observer form is unique to Germany's post-WWII era. Both are products of the dynamics of modern identity, and surface whenever critical change separates what was from what is.
She teaches a variety of courses on German language, literature, and culture for undergraduate and graduate students. In 2016-2017, she will teach Introduction to German Studies (taught in English) and an upper-division course entitled The United States through German Eyes (taught in German). She is also the Director of German Undergraduate Studies and is responsible for overseeing German course offerings for the general education, major, and minor programs.
Click here to learn more about Byram's current research.